0.15-2.5mm 400 Series Stainless Steel Coils Ss 409 410 430
Information
Product Description
0.15-2.5mm 400 Series Stainless Steel Coils Ss 409 410 430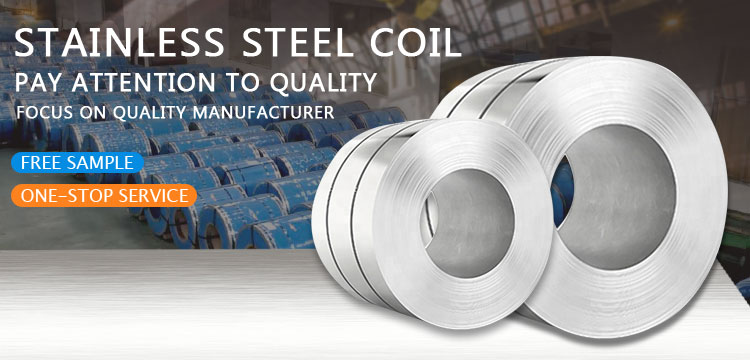 BA Stainless Steel Coil And Sheet Information

Technique
Surface Finish
Grade Series
Thickness(mm)
Cold Rolled






BA
Chemical composition and mechanical properties of BA stainless steel


≤0.15
≤1.00
3.5/5.5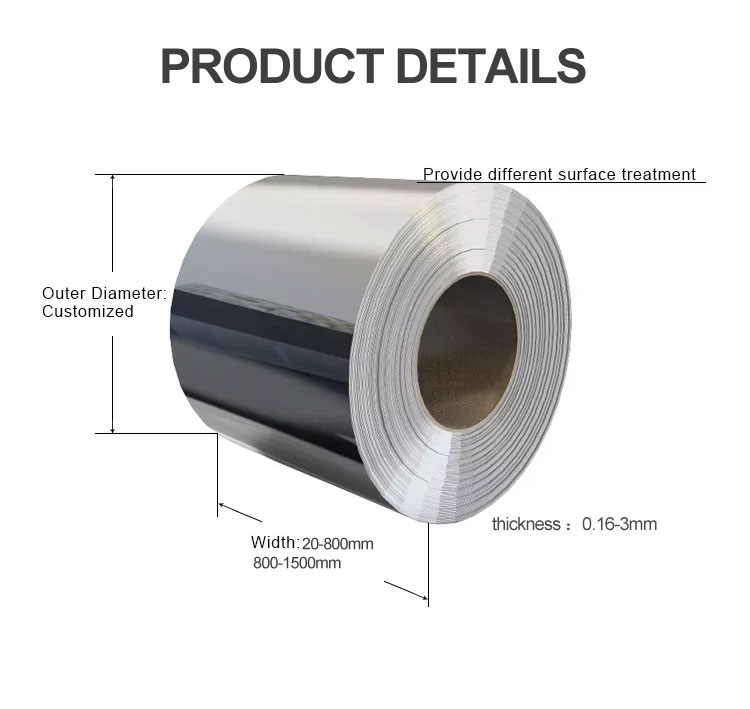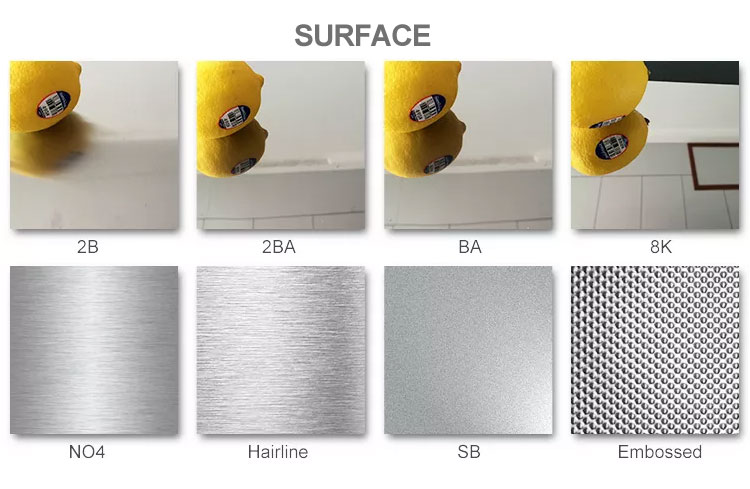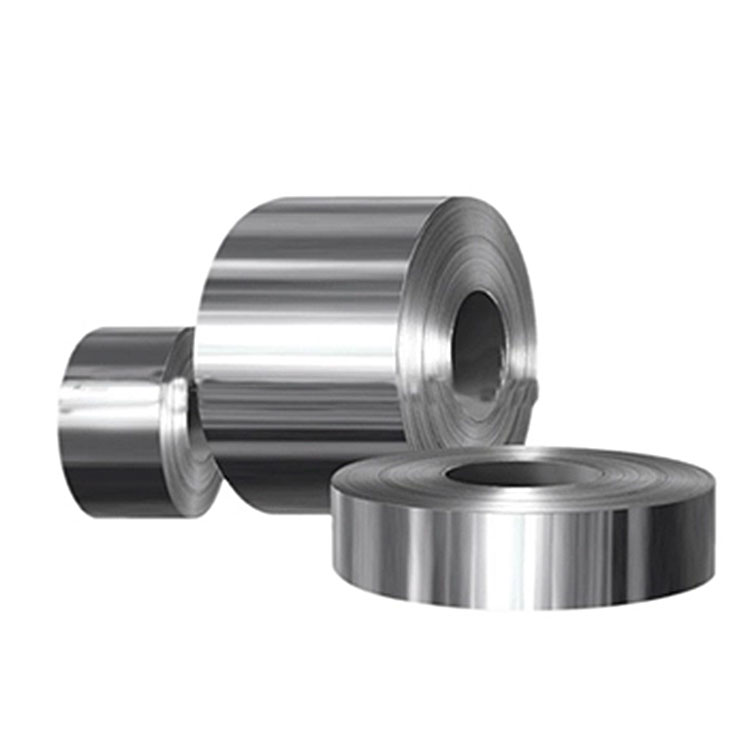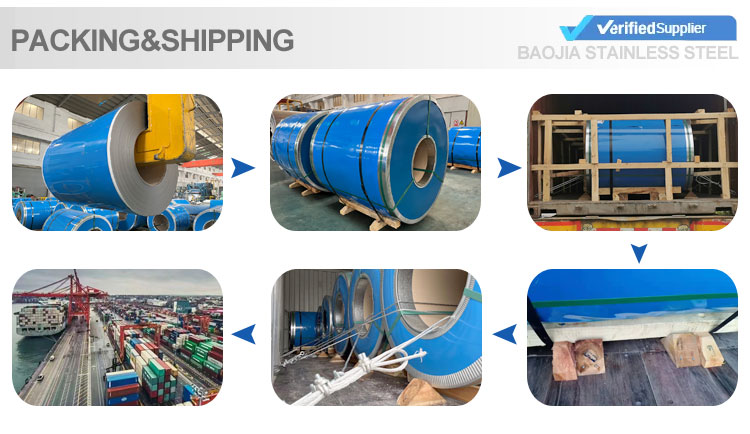 Packaging
About 5tons/pallet with water-proof pvc inside, plastic board fixed by steel belts, without Chinese language on the surface, stickers or markers are customerized.
Shipping
Delivery Time: 2-7 days for samples; 10-40 days after deposit received.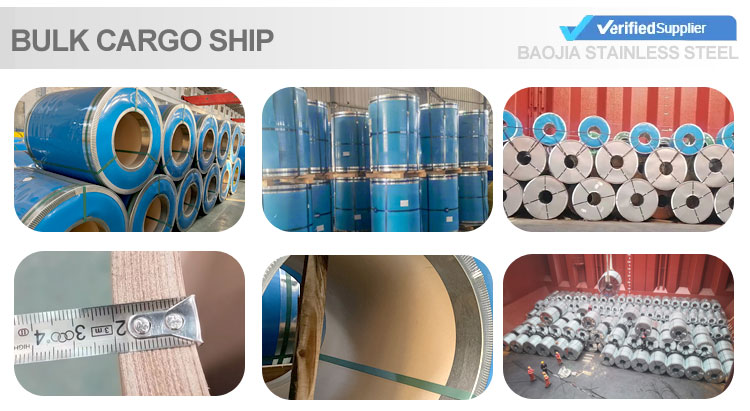 BA / NO.4 NO.3/ hair line with PVC, BAOJIA support to use 2-3CM inner paper core, try best to make sure taht coils won't collapse.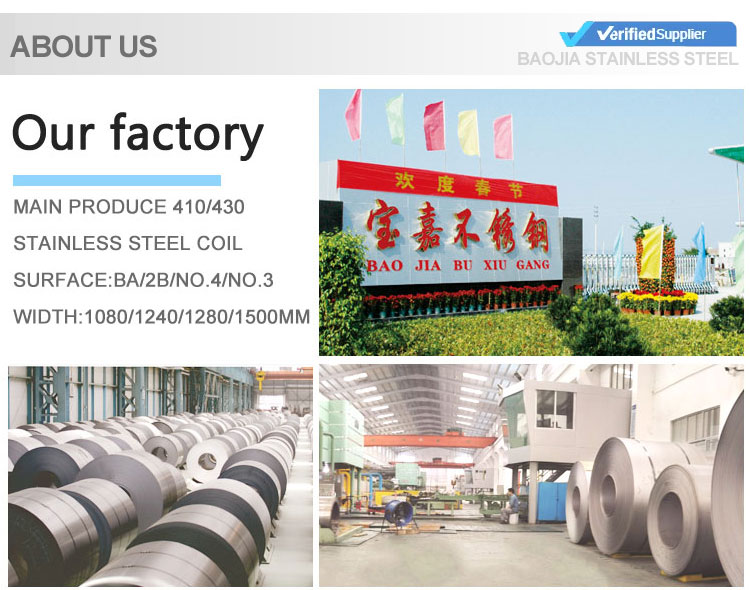 Our Manufacturing Department:
1. Cold rolling machines, 20Hi / 18Hi roller with computer control system
2. 18 & 20 oil roller rolling machine, makes the surface more smooth & steady, 0.01mm tolerance in thickness
3. Bright anneal Oven 1050mm, two lines, 1450mm one line
4. Bright process machine, with paper interleave during processing, protect the surface
5. Strip coil cutting, slit/trim edge cutting machines
6. 2B, BA finshed surface of 410s, soft DDQ quality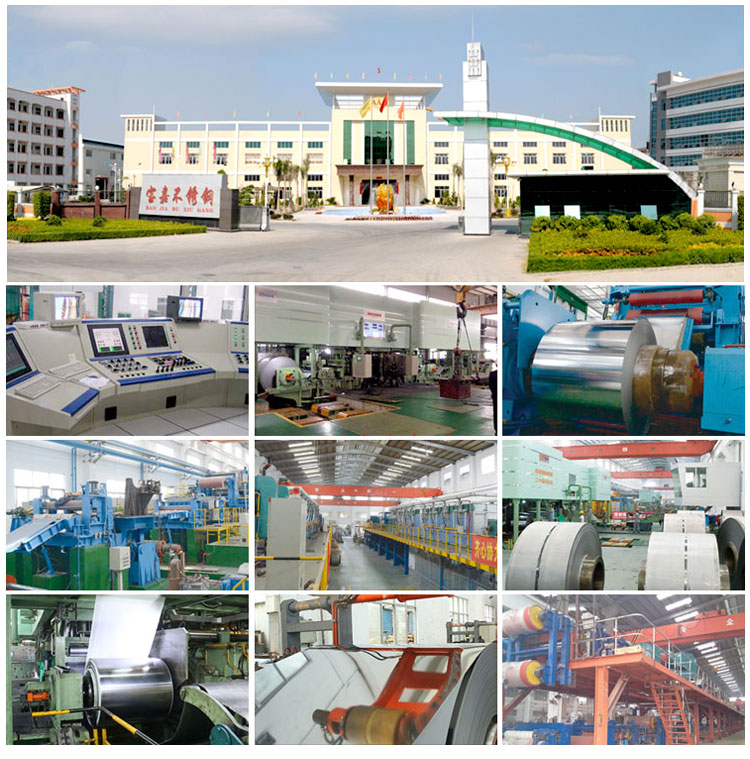 Main Products: Cold rolled Stainless steel coil, Stainless steel circle, Stainless steel sheet, Stainless steel strip, Stainless steel 430, 410, 409, 201grade.
We can customize the exclusive brand with the smallest MOQ for customer.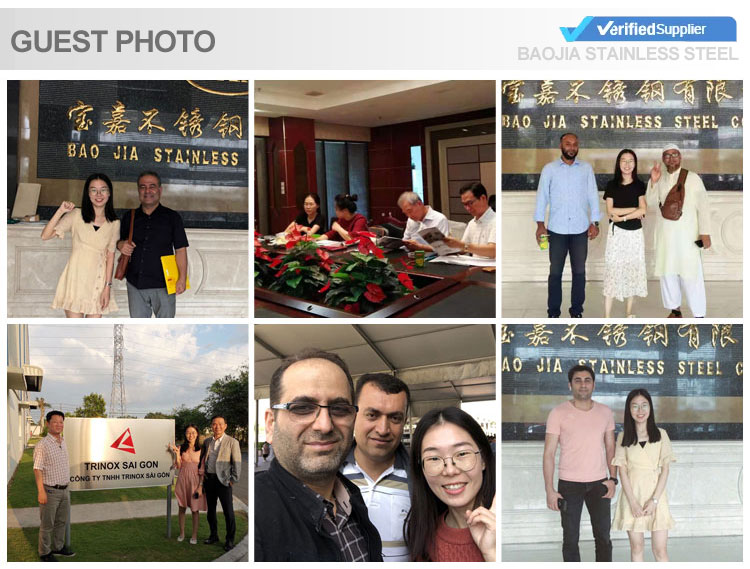 We warmly wecome customers from all over the world. And look forward to establishing a long -trem mutual beneficial relationship for a bright future together. Guang dong baojia stainless steel will always be your reliable partner in china.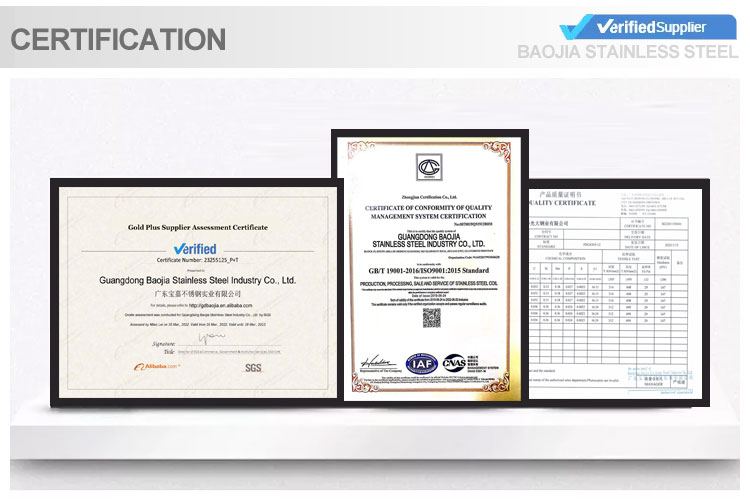 We can provide you neccessory certificates for your custom prupose.
1. Mill test certificate
2. CO/Form A/Form E/Form F
3. PSC/CIQ
Special Request of other certificate,Pllease check with us.

Q1: Are You Factory or Trader?
A1: BaoJia is the largest manufacturer of cold rolled stainless steel material in Jieyang, and more than 20 years of history in the stainless steel industry. Almost everyone know us.
Q2: Which Material You Can Provide?
A2: 430 Stainless Steel, 410S Stainless Steel, 409L Stainless Steel, 201 Stainless Steel.
Q3: Which HR Material You Use?
410 - TISCO,JISCO,LIANZHONG
430 - BAOSTEEL, TISCO, JISCO,LIANZHONG
201 - BAOSTEEL, DINXING
Q4: Can You Provide Mill Test Certificate?
A4: YES! Mill Test Certificate for both hot rolled raw material coils and cold rolled coils are available.
Q5: How To Get A Sample?
A5: FREE samples are available for your checking and testing. You need to send us your detailed receiving address (including post code) and your DHL/FedEx/UPS account for collecting samples, courier cost will be paid in your side.
Q6: How To Visit Your Factory?
A6: Most of the main cities have flight to Jieyang; you can take flight to Jieyang Chaoshan International Airport.
If you come from Guangzhou, it will take 1 hour by flight (every day 5 flights), or 6 hours by bus.
If you come from Shanghai, it will take 2 hours by flight (every day 5 flights).
If you come from Yiwu or Ningbo, it will take about 1.5 hours by flight.
If you come from Hongkong, it will take 1 hour by flight (every day 1 flight around noon time).
Stainless steel coil is also known as stainless steel belt and stainless steel coil, characterized by complete specifications,
diverse materials; High dimensional accuracy, up to ± 0.1mm;Excellent surface quality, good brightness; Strong corrosion
resistance, high tensile strength and fatigue strength; Stable chemical composition, pure steel, low inclusion content, widelyused in construction, shipbuilding, vehicle manufacturing, machinery manufacturing, furniture and household appliances industry,electrical and automation industry.