2B Stainless Steel Circle Material Made In Baojia
Information
Product Description
2B Stainless Steel Circle Material Made In Baojia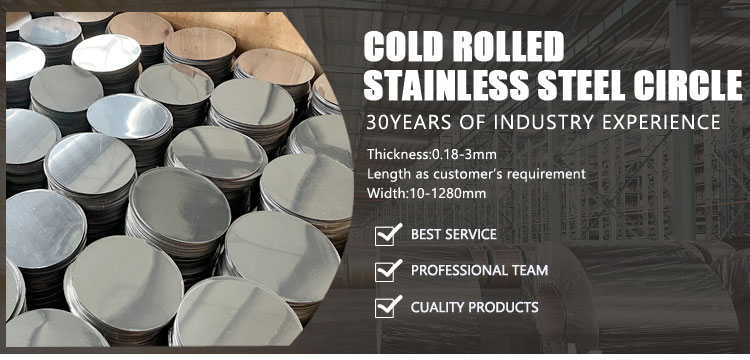 | | | |
| --- | --- | --- |
| Surface Finish | Definition | Application |
| 2B | Finished by heat treatment, picking or equipvalent cold rolling, followed by skin pass to obtain adequate luster surface. | With bright and smooth surface,easy for further grinding to obtain brighter surface,suitable for medical instruments,milk containers,tableware and so on. |
| BA | Bright heat treatment after cold rolling. | Structual members.etc.kitchen utensil,cutlery,eleltric applicances,medical instruments,building decorations,etc. |
| NO.3/NO.4 | Polished with No.150-240 abrasives. | Milky food processing equipment, medicalinstruments,building decorations. |
| HL | Finshed by polishing with abrasives of suitable grain size to obtain continuous streaks. | Building decorations,such as elevators,escalators,door etc. |
| 6K/8K | A mirror-like reflective surface,which is obtained by polishing with successively finer abrasives and buffing extensively with all gritlines are removed. | Buliding entrances,bulkding column casting,elevator's wall doors,counters,sculptures etc. |
What Product Description of our Stainless Steel circle?
Product name

Stainless Steel Coil, Stainless Steel Roll, Stainless Steel Strip

Material

Ferrite stainless steel, magnetic.

Standard

AISI, ASTM, EN, GB, DIN, JIS

HR Origin

TISCO /JISCO /BAOSTEEL

Grade

410S, 410L,410, 430, 409L, 201

Form

Cold Rolled Treatment, soft material

Thickness

0.16mm -3mm

Width

55mm-980mm

Length

As request, Coil

Surface

No.1, 2D, 2B, NO.4, HL(Hairline),8K, BA

Hardness

Full hard, Soft, Semi-DDQ, DDQ (Deep drawing quality)

More Process

Paper Insert, PVC coated, slit edge, circle cutting

Packing

Exporting wooden pallet

Normal Lead Time

10-40days after deposit received

Payment Term

T/T, Irrevocable L/C at sight

* The sizes or thicknesses of stainless steel coil can be customized, if you need additional information, please don't hesitate to contact us at any time.

* All standard products are supplied without inter paper & PVC film. If needed, please inform.
Chemical composition and mechanical properties of stainless steel circle
Grade
Chemical Composition (%)
Mechanieal Performece
C
Si
Mn
P
S
Ni
Cr
Mo
Hardness
201
≤0.15
≤1.00
5.5/7.5
≤0.060
≤0.030
3.5/5.5
16.0/18.0
-
HB≤241,HRB≤100, HV≤240
304
≤0.08
≤1.00
≤2.00
≤0.045
≤0.03
8.0/11.0
18.00/20.00
-
HB≤187,HRB≤90,HV≤200
410
≤0.15
≤1.00
≤1.25
≤0.060
≤0.030
≤0.060
11.5/13.5
-
HB≤183, HRB≤88 HV≤200
430
≤0.12
≤1.00
≤1.25
≤0.040
≤0.03
-
16.00/18.00
-
HB≤183, HRB≤88 HV≤200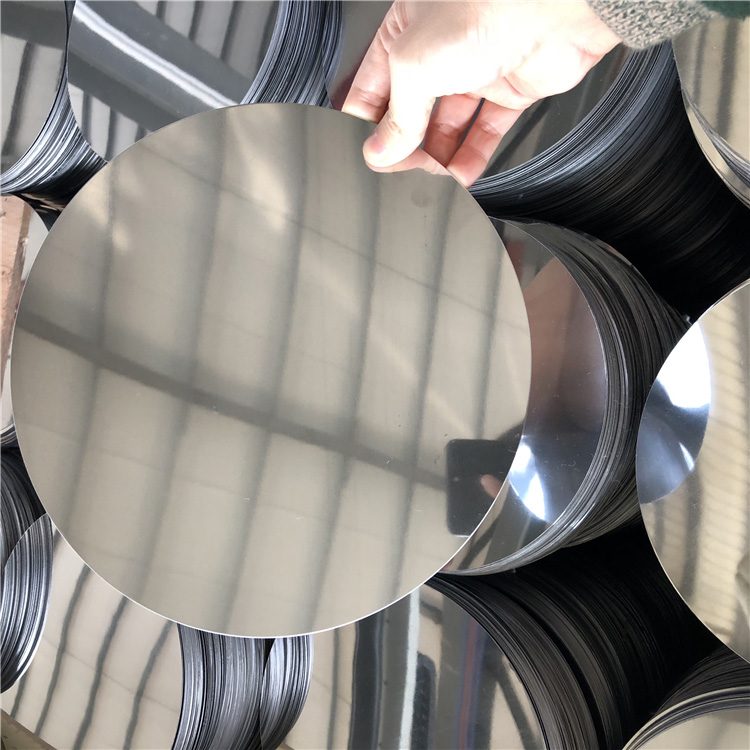 Cold rolled, bright annealed and skin-passed, the product have excellent brightness and food reflexivity like mirrorm kitchen apparatus, omament etc.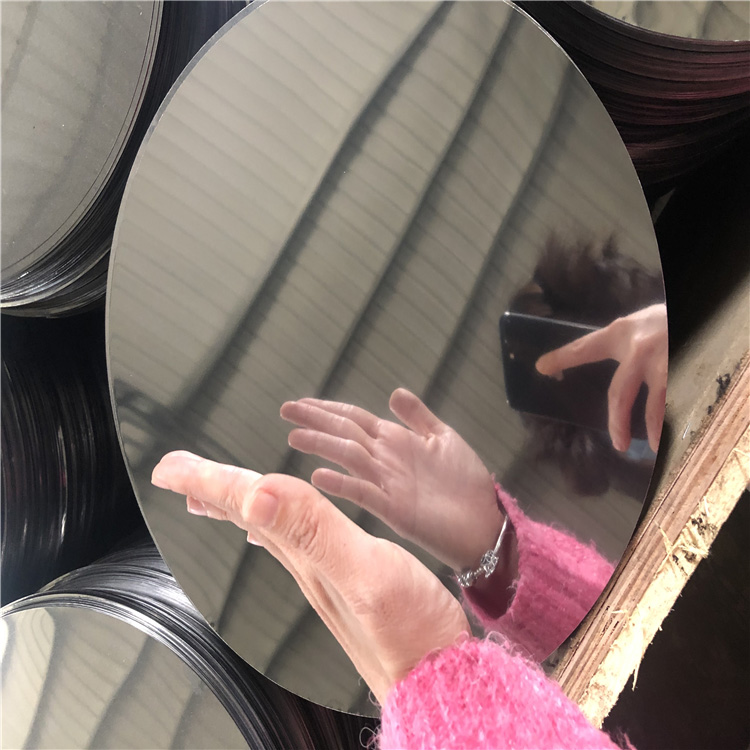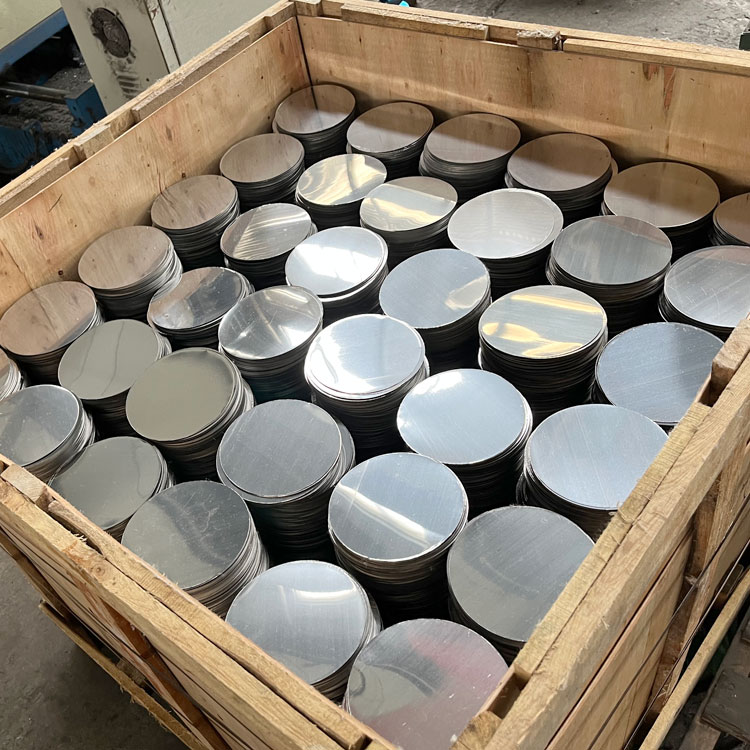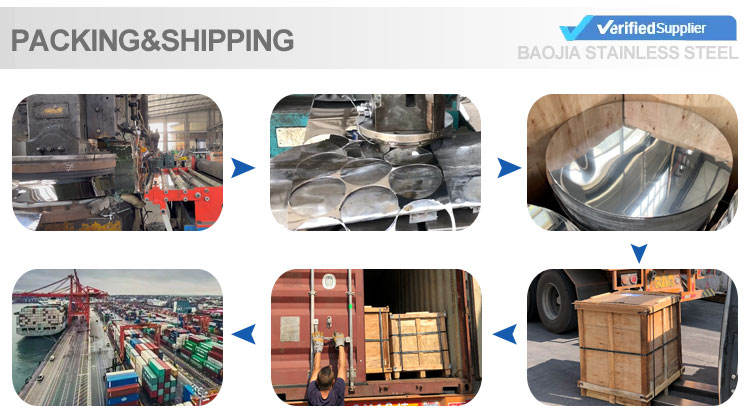 Stainless steel circle packaging and loading:
1. Stainless steel circles covered with wooden plate for protection in transportation.
2. Every cartons loaded with good shoring and strengthening.
3. Take container loading pictures and seal the container.
4. Transportation speedis quick.and keep customer each step informed.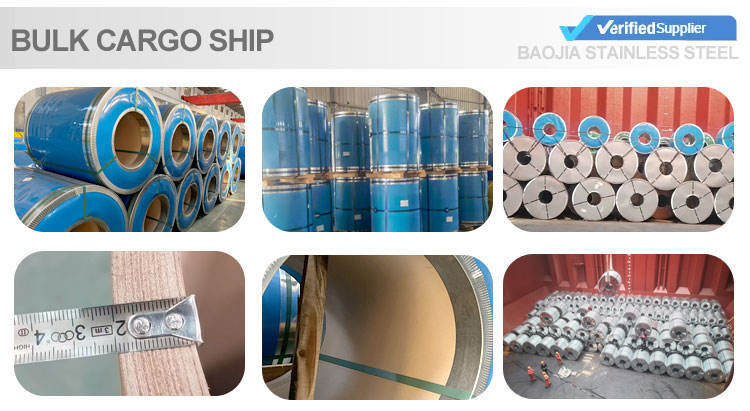 BA / NO.4 NO.3/ hair line with PVC, BAOJIA support to use 2-3CM inner paper core, try best to make sure taht coils won't collapse
Our Manufacturing Department:
1. Cold rolling machines, 20Hi / 18Hi roller with computer control system
2. 18 & 20 oil roller rolling machine, makes the surface more smooth & steady, 0.01mm tolerance in thickness
3. Bright anneal Oven 1050mm, two lines, 1450mm one line
4. Bright process machine, with paper interleave during processing, protect the surface
5. Strip coil cutting, slit/trim edge cutting machines
6. 2B, BA finshed surface of 410s, soft DDQ quality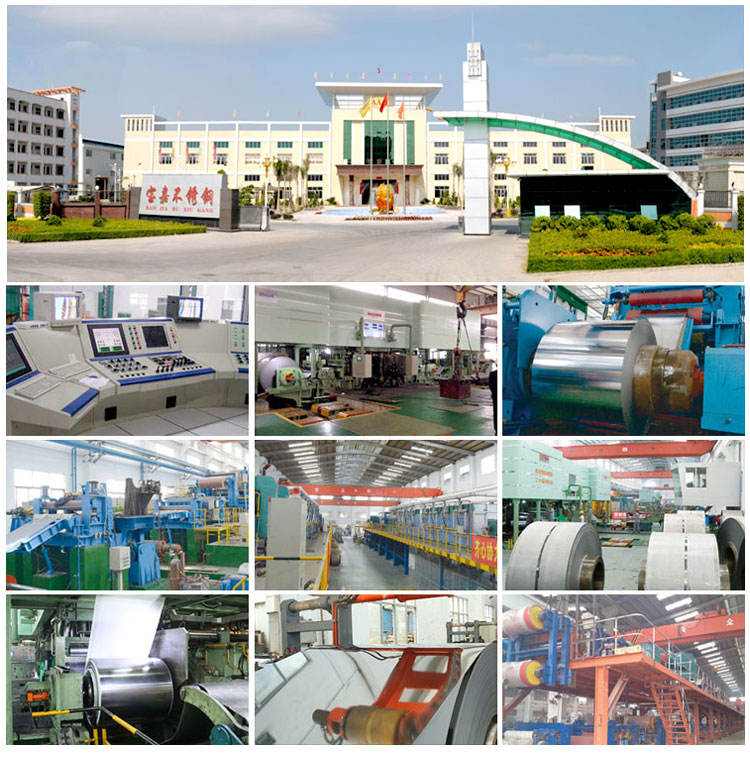 Main Products: Cold rolled Stainless steel coil, Stainless steel circle, Stainless steel sheet, Stainless steel strip, Stainless steel 430, 410, 409, 201grade.
We can customize the exclusive brand with the smallest MOQ for customer.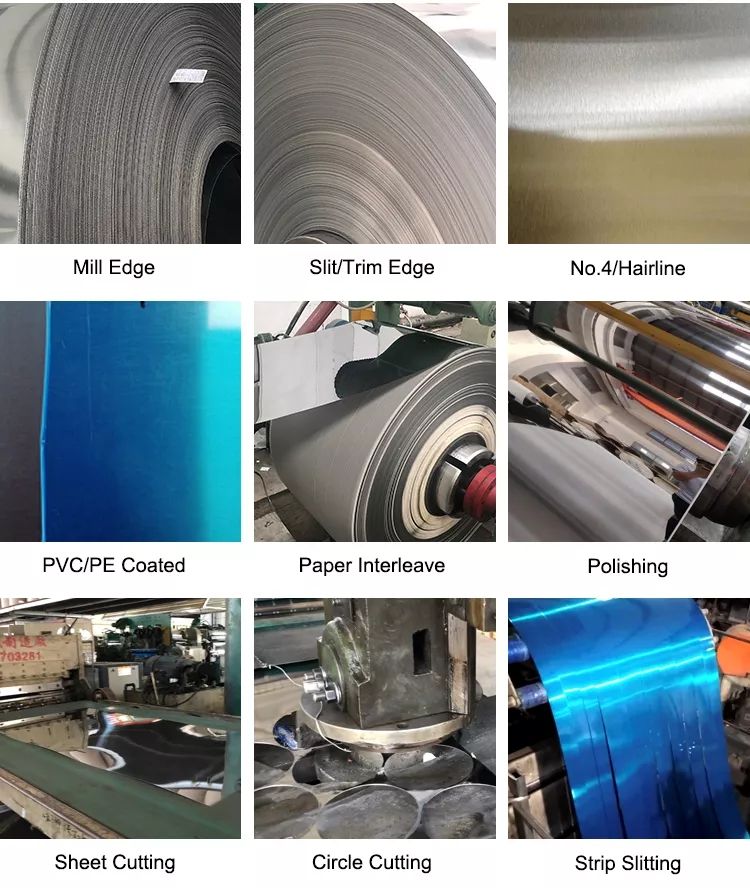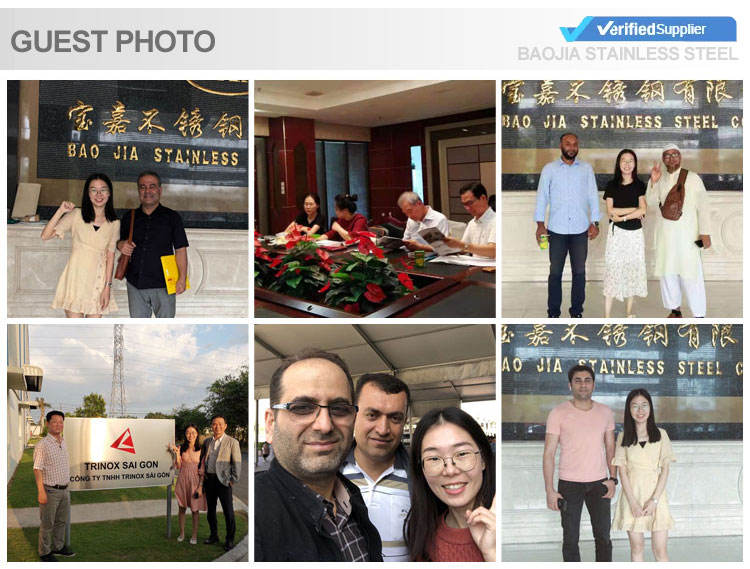 We warmly wecome customers from all over the world.and look forward to establishing a long -trem mutual beneficial relationship for a bright future together.Guang dong baojia stainless steel will always be your reliable partner in china.
We can provide you neccessory certificates for your custom prupose.
1. Mill test certificate
2. CO/Form A/Form E/Form F
3. PSC/CIQ
Special Request of other certificate,Pllease check with us.

Q1: Are You Factory or Trader?
A1: BaoJia is the largest manufacturer of cold rolled stainless steel material in Jieyang, and more than 20 years of history in the stainless steel industry. Almost everyone know us.
Q2: Which Material You Can Provide?
A2: 430 Stainless Steel, 410S Stainless Steel, 409L Stainless Steel, 201 Stainless Steel...
Q3: Which HR Material You Use?
A3: 410 - TISCO,JISCO,LIANZHONG
430 - BAOSTEEL, TISCO, JISCO,LIANZHONG
201 - BAOSTEEL, DINXING
Q4: Can You Provide Mill Test Certificate?
A4: YES! Mill Test Certificate for both hot rolled raw material coils and cold rolled coils are available.
Q5: How To Get A Sample?
A5: FREE samples are available for your checking and testing. You need to send us your detailed receiving address (including post code) and your DHL/FedEx/UPS account for collecting samples, courier cost will be paid in your side.
Q6: How To Visit Your Factory?
A6: Most of the main cities have flight to Jieyang; you can take flight to Jieyang Chaoshan International Airport.
If you come from Guangzhou, it will take 1 hour by flight (every day 5 flights), or 6 hours by bus.
If you come from Shanghai, it will take 2 hours by flight (every day 5 flights).
If you come from Yiwu or Ningbo, it will take about 1.5 hours by flight.
If you come from Hongkong, it will take 1 hour by flight (every day 1 flight around noon time).
CONTACT US
Tancy Huang
Phone&Wechat: 86+13620228025
tancy(@)jybaojia.cn
Guangdong Baojia cold rolling stainless steel wafer is a fully automatic integrated stainless steel wafer production equipment, which can press and blanking the wafer directly on the stainless steel coil, without cutting, slabbing and other processes. The products are widely used in the stainless steel processing and manufacturing industry of stainless steel round plate for cooking utensils, lamps and lanterns, steel cylinder and tank billet production and tank sealing and other kinds of required stainless steel round plate industry.